Enlightened

Mobility Blog
The Enlightened Mobility Blog features my latest updates from the sustainable mobility space.
Electric mobility is often discussed around the most important hardware – the car. But there is another important hardware besides the electric vehicle – the charger. And when talking about EV charging, there is more than the hardware – it's software and services.
In a seeming mindset tipping point on the future of electrification, electric vehicle (EV) sales have soared globally. From 2019 to 2021 the sales numbers quadrupled. Worldwide, a 75% increase in 2022 over 2021 shows EV transition is going strong.
If you are interested in the future of mobility, you are constantly in search of well-researched and up-to-date information. A good way to find this type of content are blogs. You have probably realized that there are plenty of mobility and tranportation blogs out there. Here are my top picks that I highly recommend.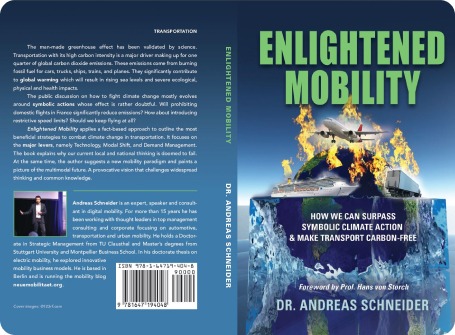 The Enlightened Mobility book outlines the key ideas of how to make transport carbon-free. It is my contribution to the discussion of sustainable mobility.
I'm a frequent speaker at conferences worldwide discussing topics such as the disruption in the automotive industry, electric mobility, EV fleet management,
EV charging and mobility-as-a-service.